Meet La'Shonda DeBrew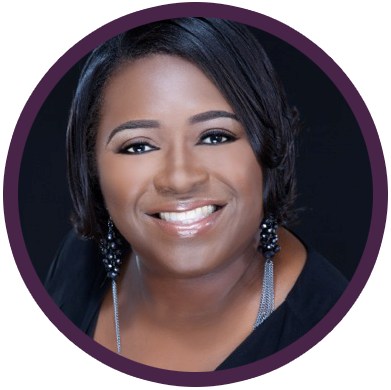 La'Shonda DeBrew is the CEO of DeBrew Enterprises, Inc. and founder of the Wealth Institute and the Wealthcheck 360 System™.
Known as the Wealth-Creator, La'Shonda works with clients to increase their worth while decreasing their work.  Her passion and proficiency is in saving clients time, money, and energy, so that they can make more, keep more, give more, and ultimately live more.
She is one of the nation's leading authorities in the areas of tax planning, revenue modeling, debt destruction, financial strategy, wealth-building, and helping small businesses to maximize their profits.
La'Shonda's calling and passion is working with driven, excuse free entrepreneurs who struggle with finding financial peace; through coaching her clients she enables them to live in financial freedom and establish their path to wealth.
Clients are empowered, inspired and motivated to move forward in pursuing their passion, purpose, monetizing and increasing their worth.    
La'Shonda holds a Bachelor's Degree in Business Management and is a seasoned, savvy, Tax Strategist.  In addition to her ability to stay in action, get results, manage successful outcomes, and be innovative, she shows clients how to increase and grow their bottom line daily.
On her path to financial freedom, having financial peace and building Wealth in order to leave a legacy and inheritance to her family, La'Shonda found that in order to reach her goals, just working a 9-to-5 was not the solution!  Her life demonstrates you can have a successful career and build your business to accomplish life goals and secure yourself financially.  With a successful reputation, a book of business and an expert asset that spans over 23 years, her clients recognize her value by the bricks that have built her success:
Income Tax Strategist
Financial Analyst
Non-profit Financial Management
Compliance and Auditing
Licensed Insurance Agent
Her motto is:
"Providing knowledge and information and operating in FAITH IN ACTION will allow any client to GROW and GO to the next level…if you can perceive it, believe it, you can achieve it!"